Individual Therapy
I provide individual therapy sessions for folks aged 19+. At this time, I do not provide couples counselling, family counselling, or counselling for children or youth.
You must be living in either Nova Scotia, New Brunswick, or Ontario to access services.
Standard 50-minute sessions are $175. Many health insurance plans cover psychological services provided by a MSW social worker; please check with your insurance provider.
There are many reasons that bring folks to therapy: relationship breakdown, stress, coping with medical illness, various mental health issues, and more. Wanting to speak with a therapist is a reason as good as any to book an appointment. I'm happy to help you with whatever issues you're hoping to process or work through with a therapist; however, I do prioritize clients seeking support in my areas of specializations (disordered eating, anxiety related disorders, depressive disorders, and grief, including death and bereavement).
Get more of your questions answered by heading over to the FAQ page
WPATH Assessments
I am a WPATH trained clinician and am able to complete Trans Health Readiness Assessments and letters of support for Gender Affirming Surgeries. I am able to provide this service to adult individuals living in Nova Scotia. The regular fee for this service is $225 which includes session, documentation, and system navigation time.
During the 60-80 minute assessment, you may be asked questions about your journey to affirming your gender identity, your mental and medical health history, what supports you have in place, and what medically transitioning may look like for you. By no means am I looking for a particular narrative as I don't believe there is a "correct way" to transition. At the end of the assessment, I will assess your readiness and you will be provided a letter within 2-weeks time for masculinizing or feminizing top or bottom surgery you are looking to complete. To learn more about trans health hormone readiness assessments, please click here to read through prideHealth's overview. You can click here to learn what gender affirming surgeries MSI will cover. If you have any further questions about the assessment, please do not hesitate to contact me.
If finances are a barrier for you: please contact me to inquire about my sliding scale availability. You can also access this service provided by MSI through the health authority/prideHealth (though there is an extensive waitlist at this time). Occasionally, there are organizations/clinicians in the community that offer this service for free. Please contact me for assistance in navigating resources.
Group Services
Pregnancy and Eating Disorders Support Group (for Ontario clients only)
I facilitate a free, eating disorder support group for pregnant individuals, through the organization Sheena's Place. Clients must be 17+ years old and living in Ontario.
This group is for pregnant individuals looking to explore eating disorder support with their current reproductive experience in mind. By harnessing the power of shared experiences, the program facilitates a strong sense of community among participants. Pregnant individuals can connect with peers who have navigated similar challenges, providing invaluable insights, encouragement, and a non- judgmental space to express concerns and strategies. Topics may include (but are not limited to) harm reduction, appetite changes, body changes, bodily autonomy, interacting with healthcare, grief, strategies for self-advocacy, and managing stress. This group will model and practice gender-neutral language and is welcome to pregnant participants of any gender.
Registration opens September 18th at 12pm Eastern. Register here, through the Sheena's Place website.
When: Wednesdays, 10:30am-12:00pm
Offered: October 4 – December 20, 2023
Location: Online (via Zoom)
Facilitators: Raquel Griffin (she/her), CIEC MSW RSW & Aglaia Tudor (she/her), MACP (In-Progress), RP (Qualifying)
Note: By participating in this group, you may be invited to participate in a voluntary research project. We will reach out to you as a registrant of this group for a brief intake call, to answer any questions you may have about the group and the research component (which is completely optional). You may email any questions to Program Manager, Minna Frederick at mfrederick@sheenasplace.org.
Additional Note: Please be mindful that this group is intended for pregnant individuals that are ≥ 13 weeks' gestation. Depending on the timing of delivery, participants may choose to remain in the group up to the 6-weeks postpartum period. If participants are pregnant at the end of the offered session, they may reapply to the following group season.
Find the full Sheena's Place Fall 2023 program calendar here.
---
Areas of Specialty
Disordered Eating (eating/food/body concerns)
You may be looking for support with food, eating, or your body if you're struggling with:
restriction: meal skipping, calorie counting, "portion control", cutting out food groups e.g. no carbs, food rules, forbidden foods
purging: behaviours that compensate for food eaten such as self-induced vomiting, laxative use, diuretics, excessive or compulsive exercise, insulin omission (type 1 diabetes clients)
bingeing: eating an amount of food that is definitely larger than what most people would eat in a similar period of time under similar circumstance. Usually accompanied by feeling out-of-control when eating, shame, uncomfortable/painful fullness.
overeating: eating past the point of fullness or dis-inhibited eating
emotional eating: feeling like you frequently use food to cope with difficult emotions
fear of weight gain
feeling "addicted" to food
yo-yo/chronic dieting or weight cycling
poor body image, low self-esteem
weight stigma or discrimination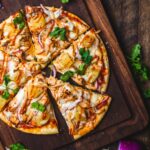 Grief is a psychological reaction to a loss. Examples of grief can include:
pregnancy loss
infertility
separation or divorce
relationship break-ups (romantic or friendship)
death of a person, family member, or friend (bereavement)
death of a pet
illness, injury, or disability
job loss
moving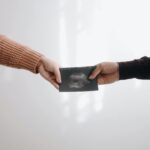 You feel like a dark fog hangs over you and daily tasks or situations feel like a mountain to climb. Feelings like shame and guilt often live in your spirit and you just want things to not feel so hard. Depression can look like:
low/depressed mood
loneliness
withdrawing/isolating from others
loss of interest in activities or hobbies
tearfulness
apathy
self-harm
thoughts of suicide
changes with appetite or sleep
using substances to cope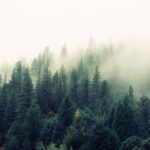 Anxious mood (anxiety related disorders)
Your body is in a constant heightened and activated state. You're stressed out, consumed with anxious thoughts, and can't concentrate. Survival mode is no longer serving you and you want to feel more calm and at peace with your life. Anxiety can look like:
anxious thinking (racing or ruminative thoughts)
excessive worry
panic attacks
somatic discomfort (digestive issues, nausea, headaches, chronic pain)
feeling overwhelmed, stressed
irritability
feeling out-of-breath, jittery, fidgety, increased heart rate
changes with appetite or sleep
using substances to cope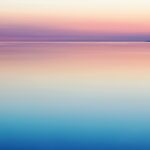 ---
Photography credit: Unspalsh.com (pizza- Chad Montano, Sonogram- Jonathan Sanchez, Fog- Jay Mantri, Pink water- Harli Marten).