Meet your therapist
Raquel Griffin (she/her) MSW RSW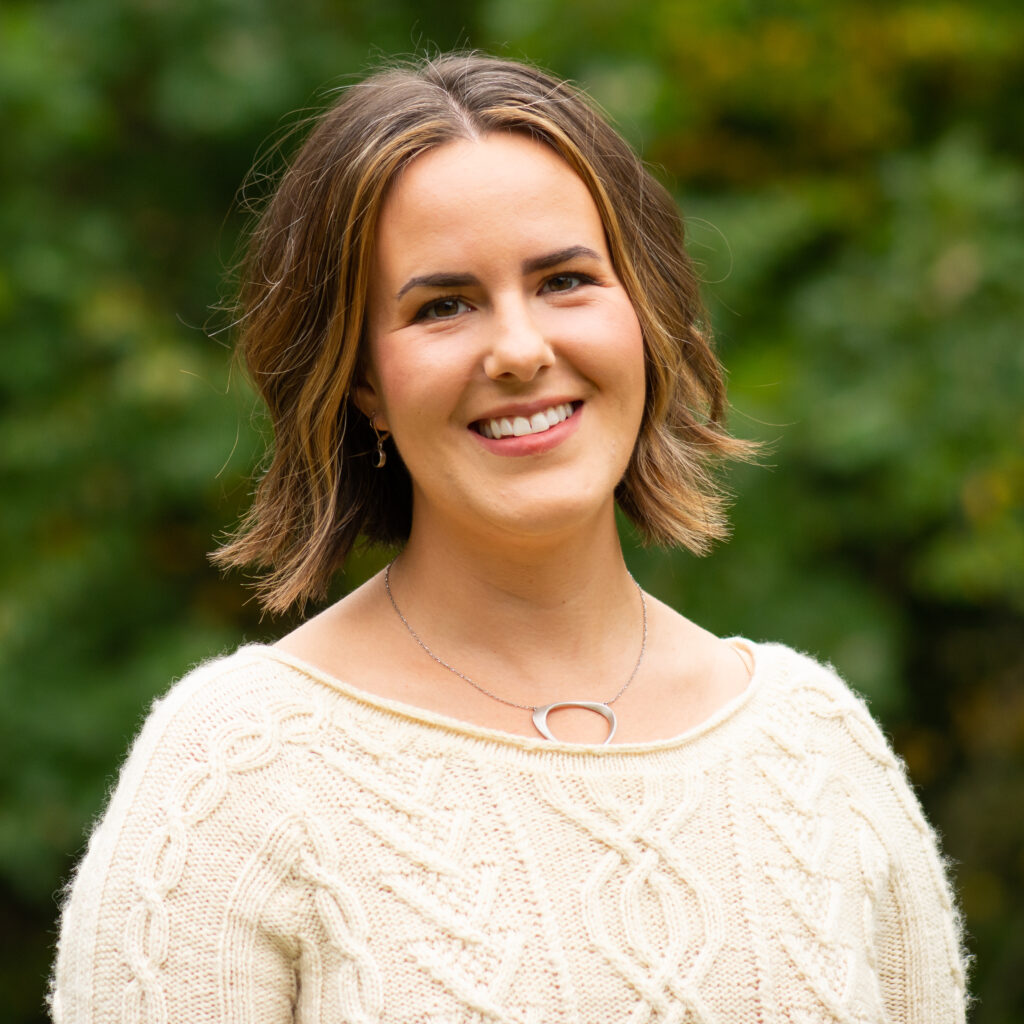 I am a white, anglophone, able-bodied, straight-sized, Queer/Bisexual, cis-gender woman of settler background.
I am a Registered Social Worker and private practitioner therapist in Kjipuktuk (Halifax, Nova Scotia) and a Certified Intuitive Eating Counsellor.
I might be the right therapist for you if:
The way you eat and the way you think about eating/food/body is taking over your life. You want to make peace with food or free yourself from disordered eating.
You want your body size or weight to be accepted and respected just the way it is. You don't want to deal with a fat-phobic healthcare provider or face discrimination.
You want your Queer identity to be affirmed. You don't want to have to educate your therapist on everything Queer or Trans. You want your name, pronouns, family, and identities to be respected.
Your body is in a constant heightened and activated state. You're stressed out, consumed with anxious thoughts, and can't concentrate. Survival mode is no longer serving you and you want to feel more calm and at peace with your life.
You feel like a dark fog hangs over you and daily tasks or situations feel like a mountain to climb. Feelings like shame and guilt often live in your spirit and you just want things to not feel so hard.
You want your grief to be honoured and seen as valid and important. You shouldn't have to feel shame or embarrassment about struggling with a loss just because your situation doesn't look like a "typical" grief.
I try to show up for clients coming from a place of humility. Yes, I have training and expertise that helps guide my work with clients but I don't want to lose sight of the humanity in this work that often comes from empathetic understanding and remembering where I've come from. Many of my own lived challenges with mental health led me to the fields of psychology and social work and inform much of the way I will approach work with you. My aim is to meet you where you are at as an individual and together discover your goal for therapy. Prescriptive, cookie-cutter therapeutic approaches are seldom, well, therapeutic. The best way forward for you should be one that we collaborate together where you can challenge yourself and come through feeling better and more at peace.
I am particularly interested in helping folks heal their relationship with food/eating/body and helping folks process reproductive grief (e.g. pregnancy loss, infertility).
---
Education
Master of Social Work, Dalhousie University
Bachelor of Social Work, St Thomas University
Bachelor of Arts (Psych.), St Thomas University

Professional Bio
I have studied eating disorders at the graduate level, focusing primarily on Feminist, Narrative approaches to understanding these mental health issues. I have mentored, volunteered, and worked with hundreds of individuals living with disordered eating in the mental health non-profit sector. Much of my client work work has been supporting folks with anxiety-related disorders and mood-related disorders, such as depression. I have experience providing grief support and therapy regarding situations such as traumatic death, suicide, and pregnancy loss.
I have worked in interdisciplinary healthcare teams providing mental health service delivery across university, federal governmental, provincial governmental, non-profit, and private settings. I work from a trauma-informed approach and the therapeutic modalities that influence my work include: Cognitive Behavioural Therapy, Narrative Therapy, Motivational Interviewing, and Solution Focused Therapy, all influenced from values rooted in anti-oppressive practice.
---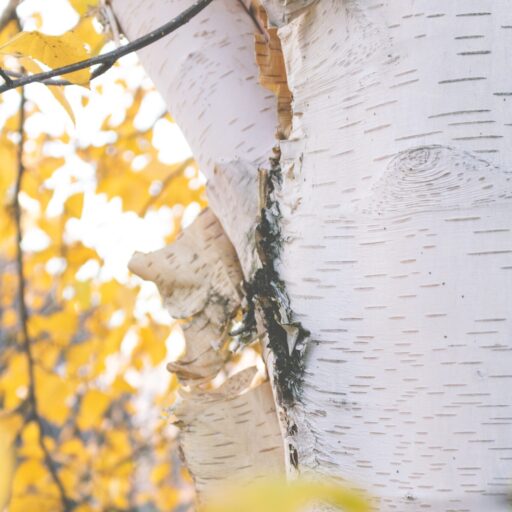 Betula papyrifera (white paper birch) is a pioneer tree species, meaning it is often one of the first trees to grow in an area after other trees are removed by some sort of disturbance from the elements. When it grows in these pioneer, or early successional, woodlands, it often forms stands of trees where it is the only species.
---
Photography credit: Grant Lohnes (headshot), Dallas Reedy (birch tree)